MPMC HBD Series
The system capacity of this HBD battery energy storage system is up to 2500kWh. And we also design a specific silent canopy for the BESS with a capacity below 100kWh.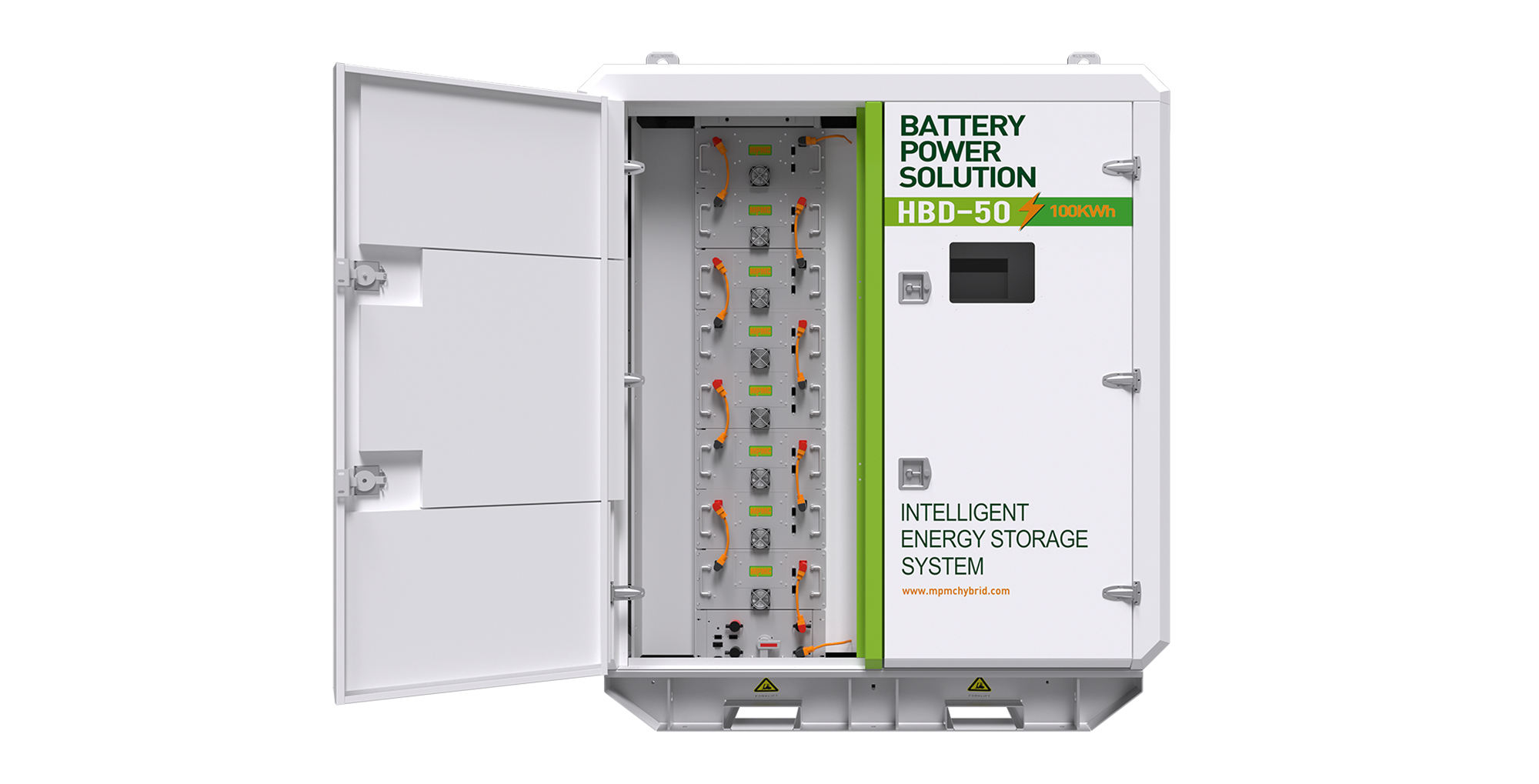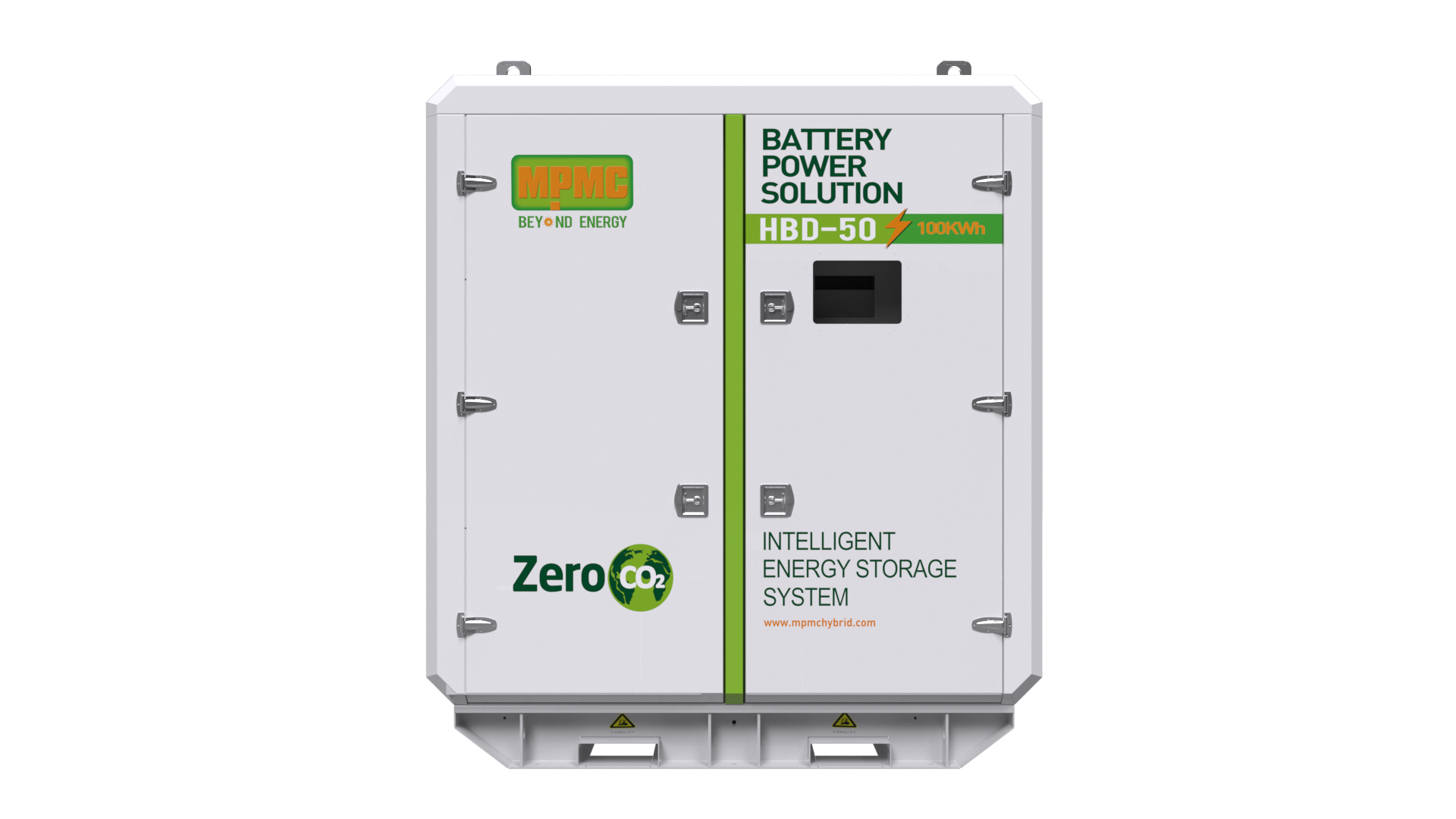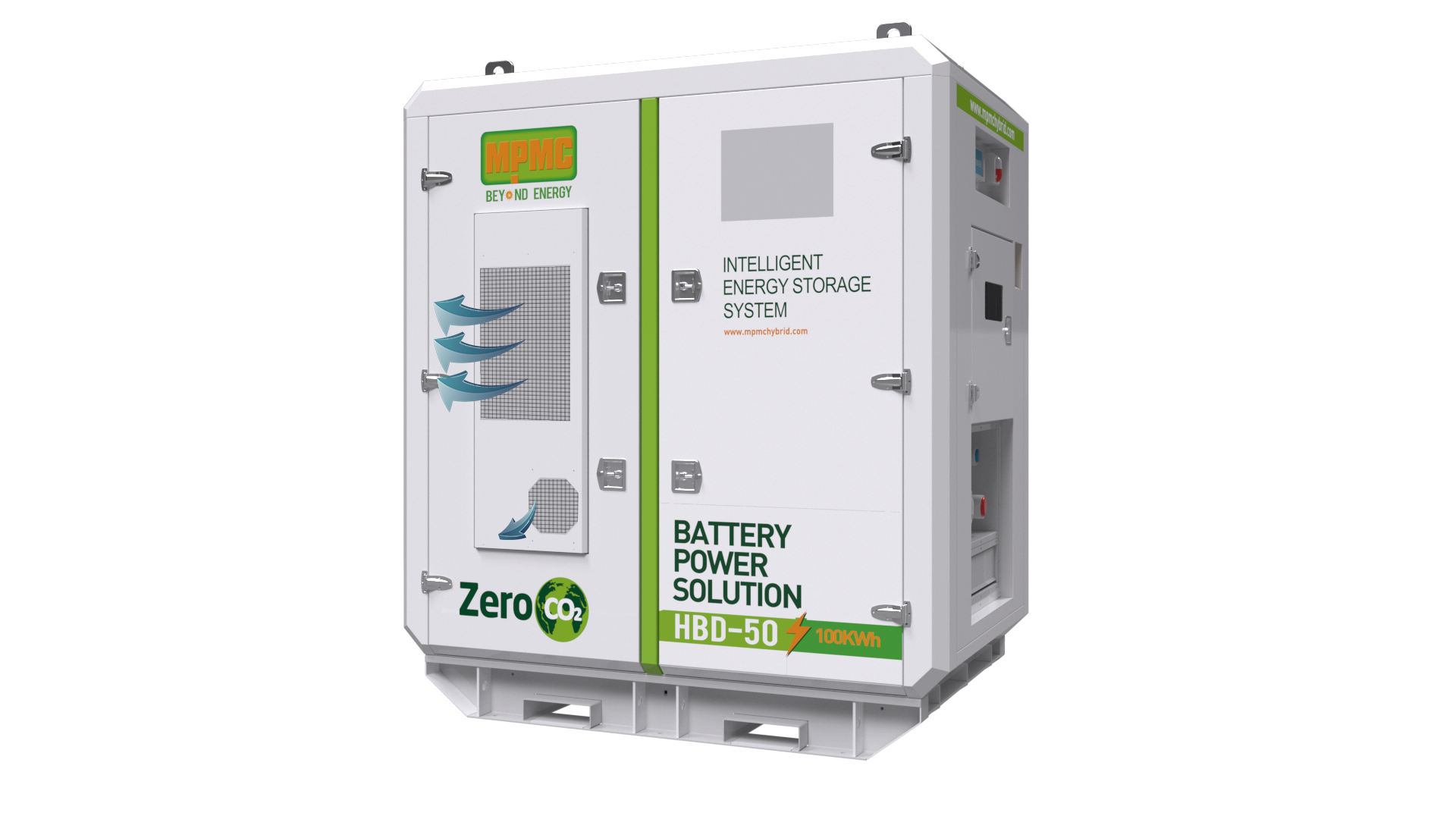 UN 38.3 MSDS UL 1973 UL 9450A UL 1741 UL / IEC 62109-1 IEC / EN 61000-6-4
IEC / EN 61000-6-2 CISPR 11 / EN 55011 FCC Part 15 Class A IEEE Std C37.90.2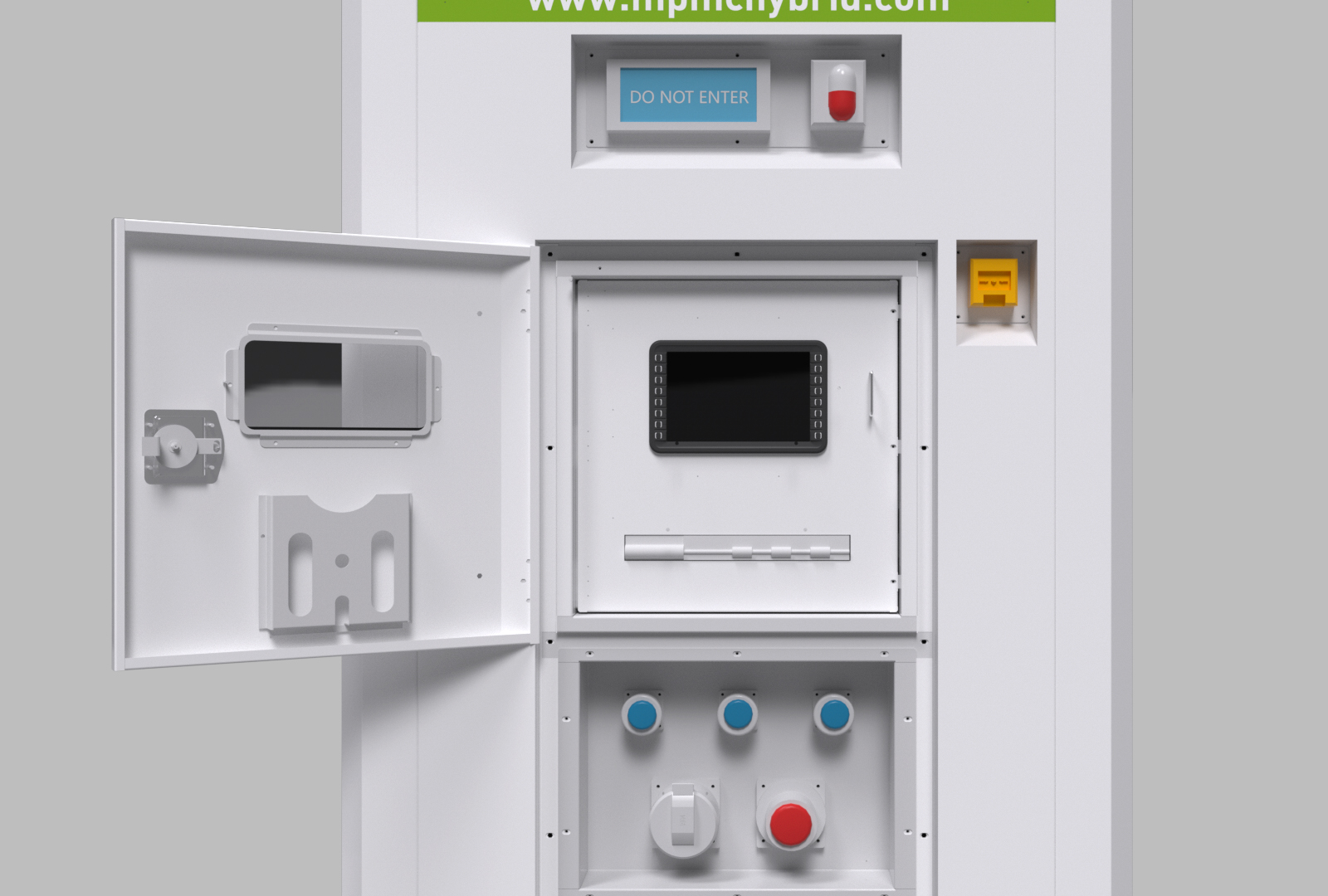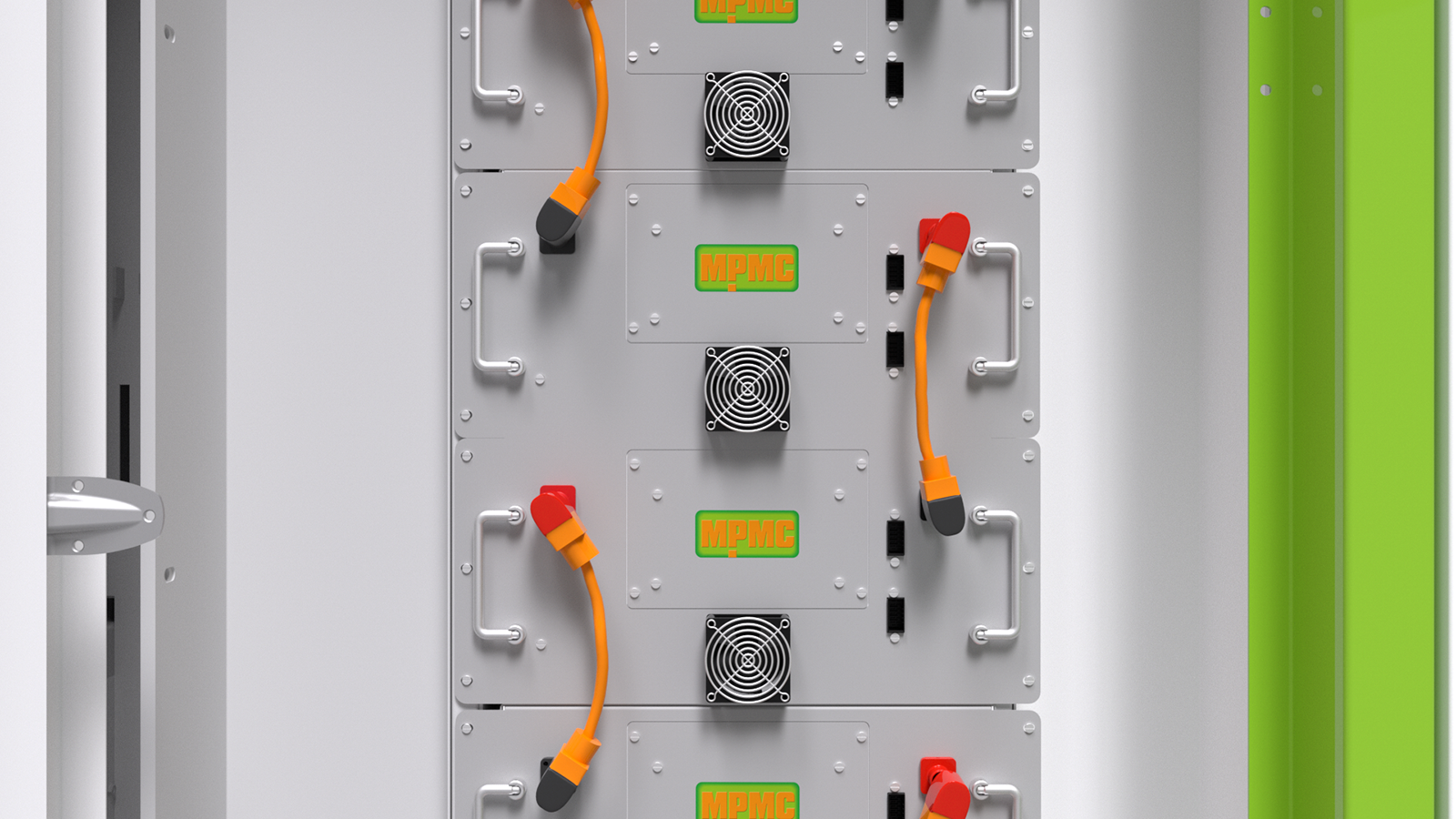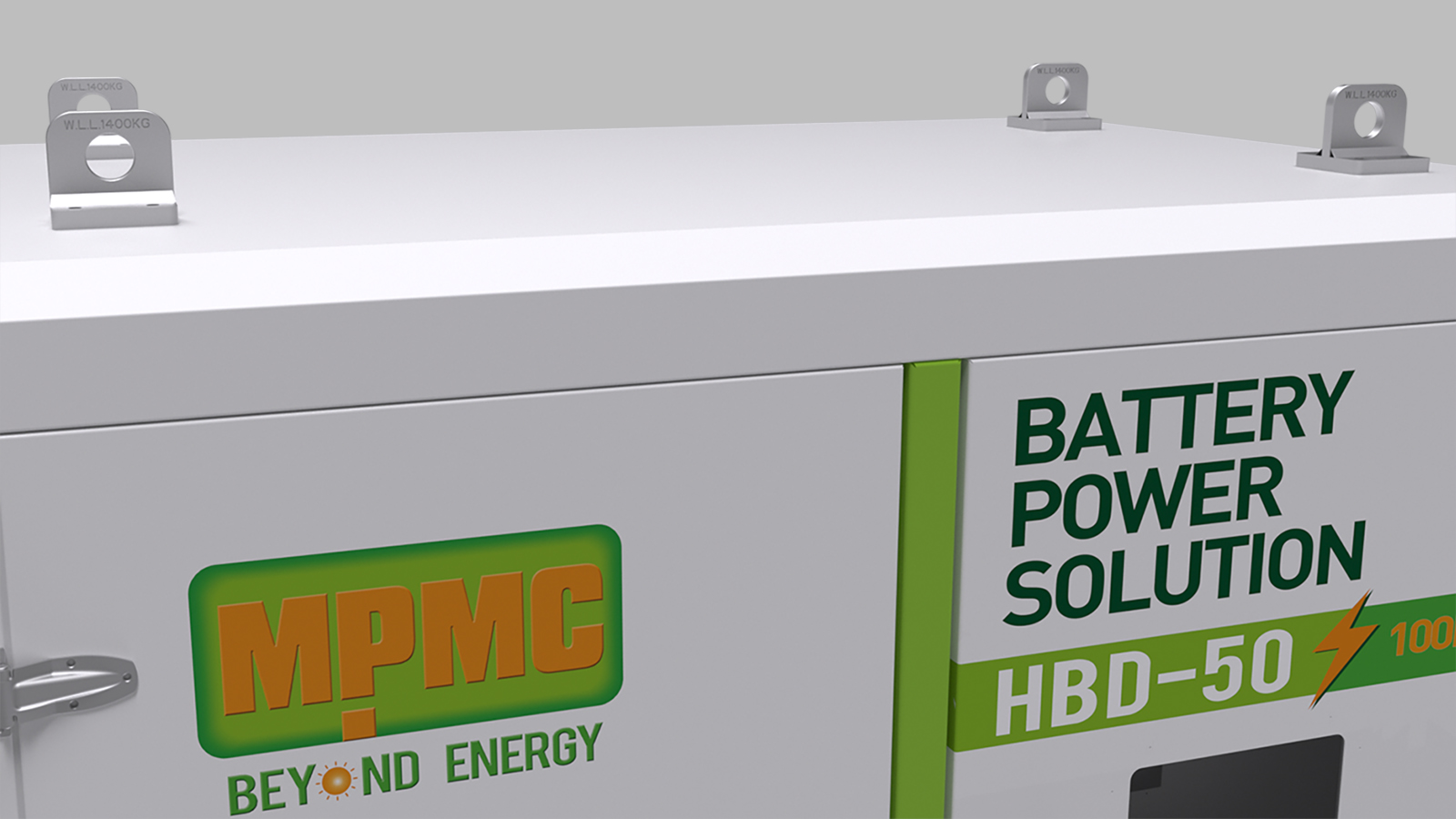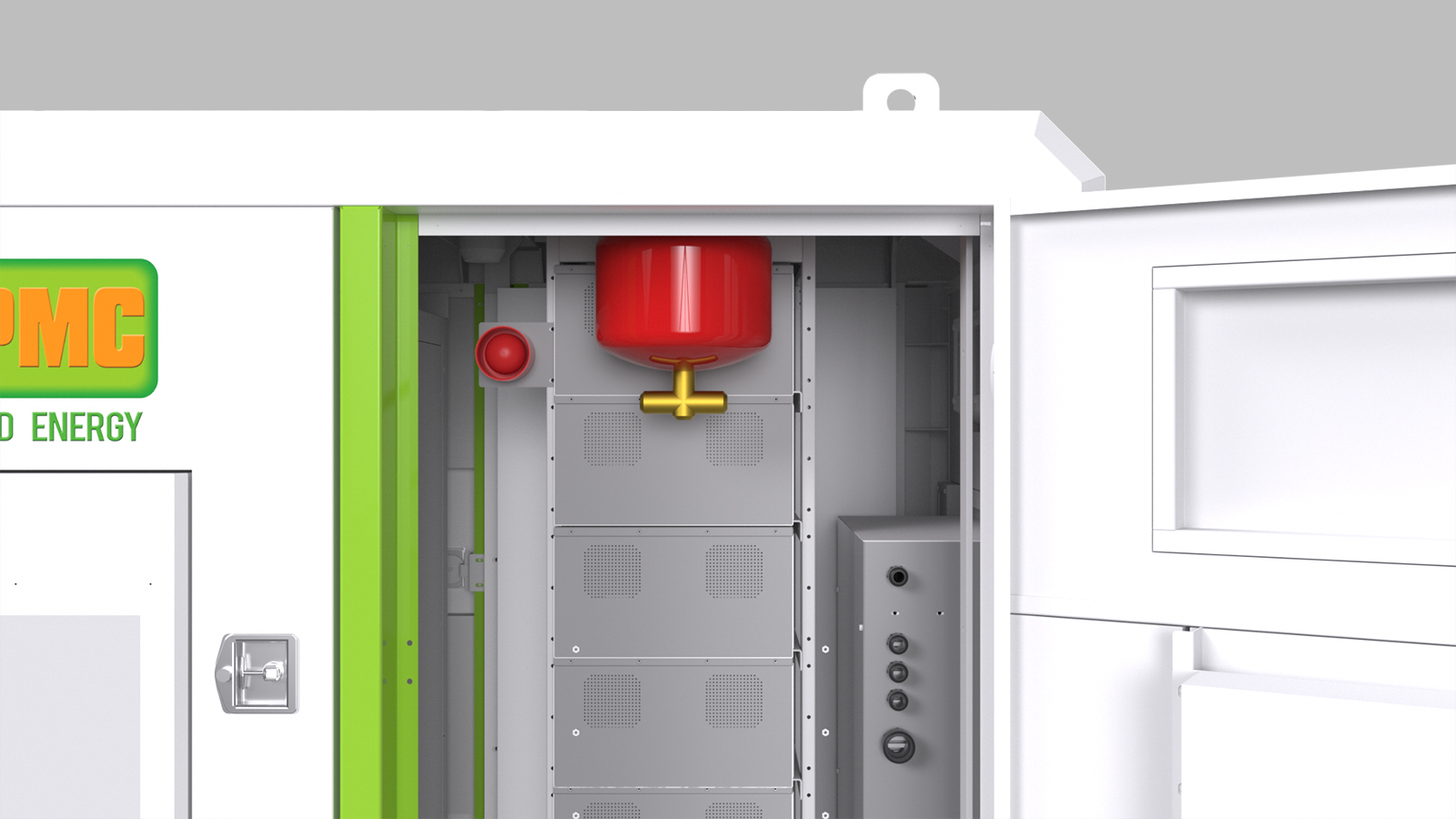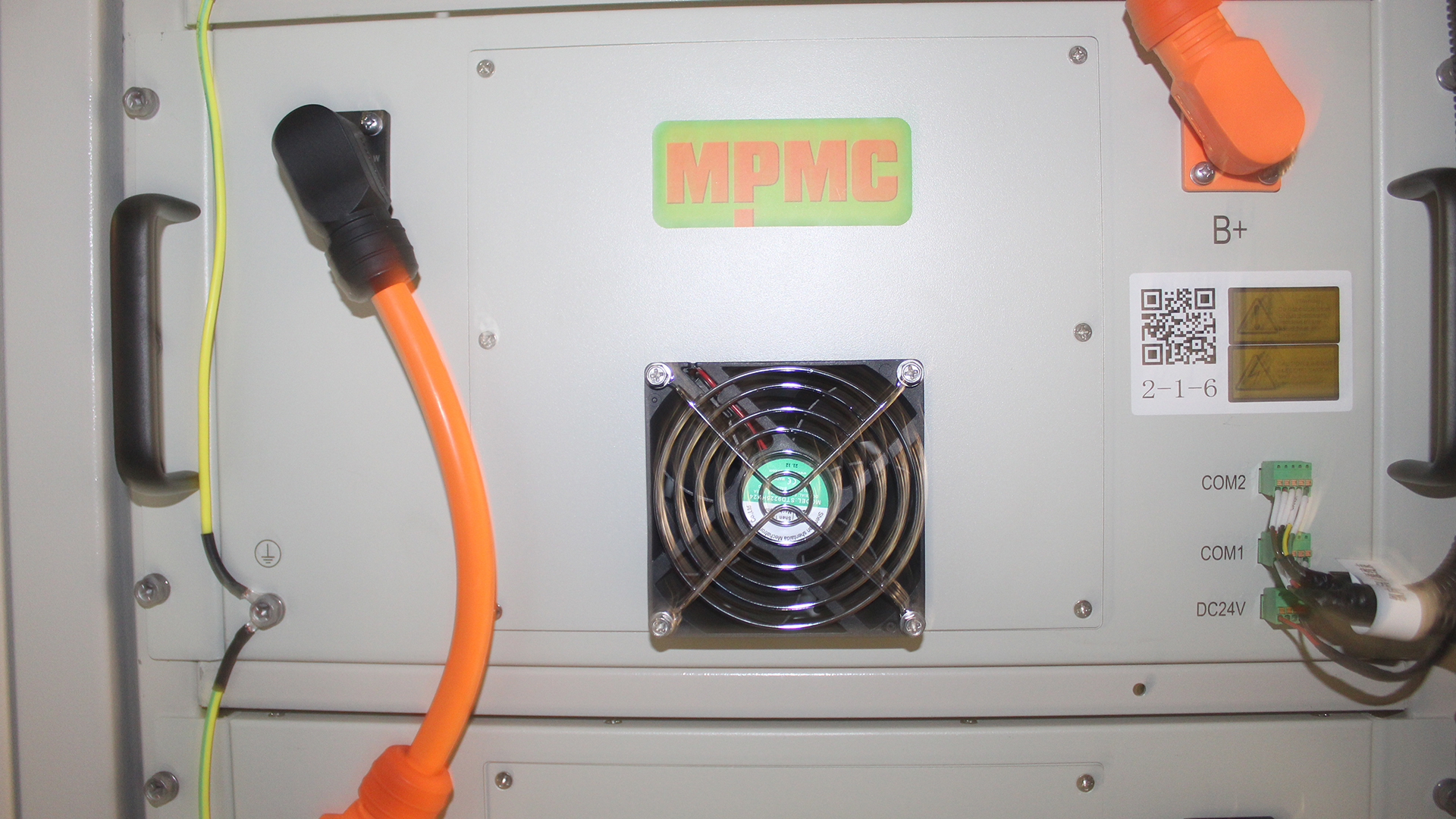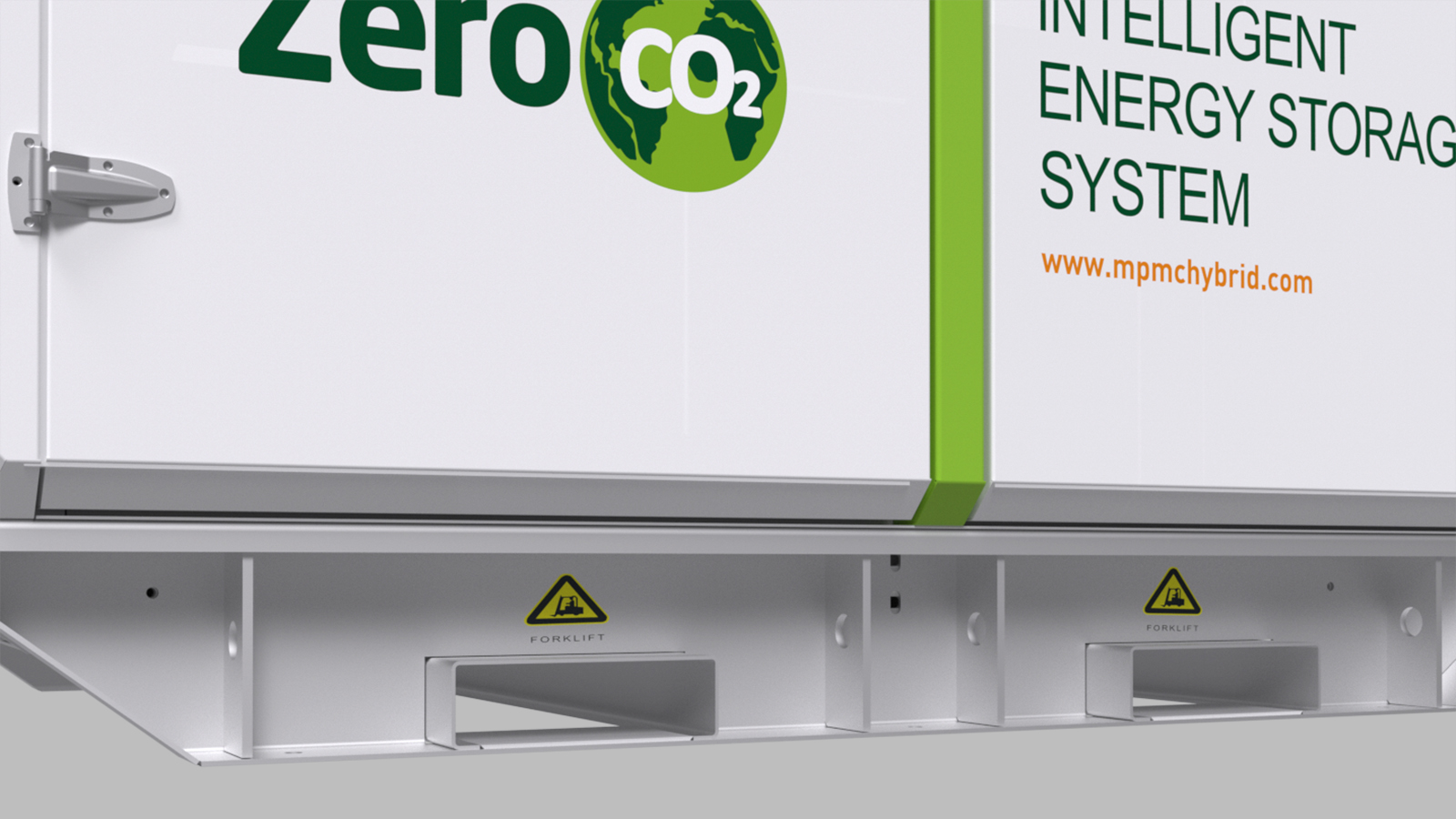 Your Clean Energy Solutions

Resiliency Security Money Saver

MPMC built-in EMS and PCS present a powerful and effective solution in helping the operators decide on power source priorities under different load demands, and functioning critical loads and other loads independently.
From generating and absorbing power, to regulating real and reactive power quality, MPMC HBD Series energy storage system serve a variety roles within a micro-grid as both prime power and backup power.
It is perfectly compatible with solar power, wind turbines, diesel generators and gas generators, on & off grid.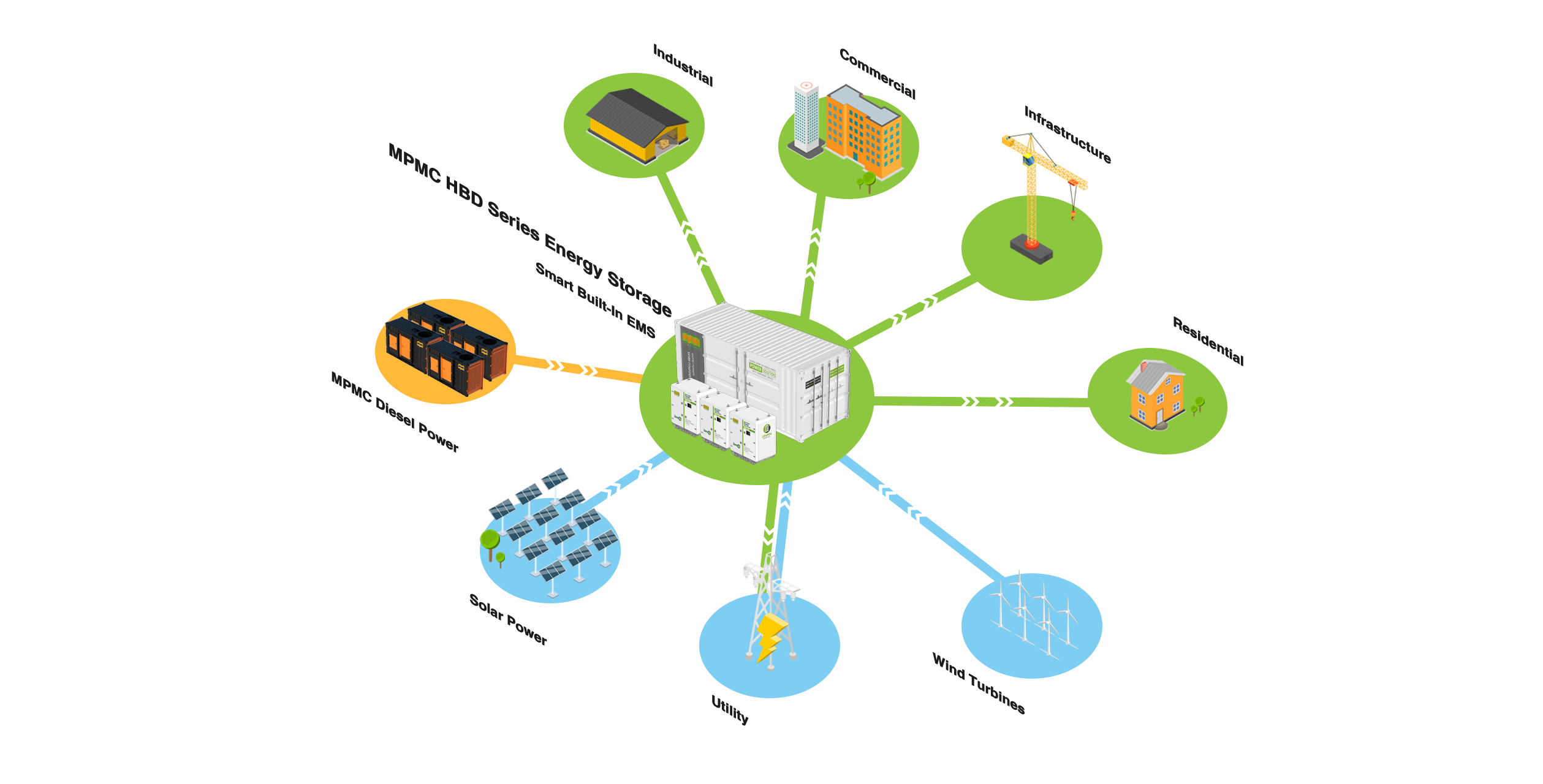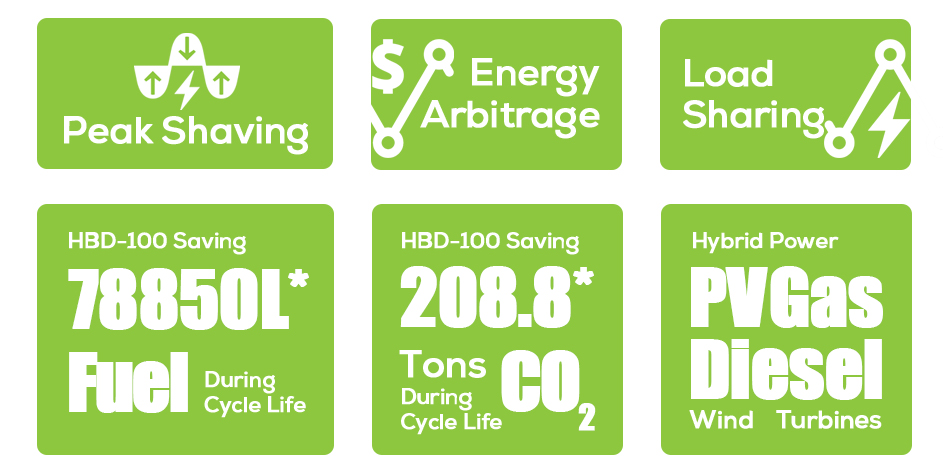 If you are a small / medium business owner, or a householder who's ready to go green, MPMC HBD Series Energy Storage System will be your best bud.
MPMC built-in EMS allows operators to run loads through PV or other hybrid energy systems and store the extra power in LiFePO4 battery storage system, which greatly reduces the dependence on grid utility and lowers the cost of electricity consumption with peak power shaving.
Backup Power

MPMC HBD Series have been a proven solution for grid stabilization functionalities such as Contingency Reserve, islanding and microgrid ready capabilities, utility power emergencies etc. The response time can be lower than 20ms during power outages.

Quiet Power

MPMC HBD Series make the best case of power generation solutions for public services. They can be fully charged less than 3 hours and discharge to generate stable electricity for 9 hours with ≤ 5 dBA noises and 0 emissions.

Impact Load

Applying diesel generators for power sectors like mobile cranes, urban electric vehicle charging stations could end up in shortening the service life of the generator sets for engine habits of impact load leads to carbonisation, high fuel consumption and possible fuel leakage as they serve at low load (0% - 30%) for most of the time. MPMC HBD Series help to improve the lifespan of diesel generator sets and power generation efficiency.
Micro Battery Energy Storage System
| | | | | | |
| --- | --- | --- | --- | --- | --- |
| Model | HBD-30-60 | HBD-45-45 | HBD-50-50 | HBD-50-100 | HBD-100-100 |
| Rated Power | 30kW | 45kW | 50kW | 50kW | 100kW |
| Rated Voltage | 400Vac | 400Vac | 400Vac | 400Vac | 400Vac |
| Frequency | 50/60Hz | 50/60Hz | 50/60Hz | 50/60Hz | 50/60Hz |
| Phase | 3 | 3 | 3 | 3 | 3 |
| System Energy Capacity | 62.7kWh | 46.08kWh | 53.8kWh | 98.6kWh | 98.6kWh |
| Battery Type | LiFePO4 | LiFePO4 | LiFePO4 | LiFePO4 | LiFePO4 |
| Dicharge Depth | 0.9 | 0.9 | 0.9 | 0.9 | 0.9 |
| Pack Qty. | 7 | 9 | 6 | 11 | 11 |
| Cooling System | Fan | Fan | Fan | Air Conditioner | Air Conditioner |
| Cycle Life | 3000 | 3000 | 3000 | 3000 | 3000 |
| Operating Altitude | ≤1000 | ≤1000 | ≤1000 | ≤1000 | ≤1000 |
| Operating Temperature | -20°C~50°C | -20°C~50°C | -20°C~50°C | -20°C~50°C | -20°C~50°C |
Containerized Battery Energy Storgae System
| | | | | | | | |
| --- | --- | --- | --- | --- | --- | --- | --- |
| Model | HBD-100-200 | HBD-150-150 | HBD-150-300 | HBD-250-426 | HBD-250-500 | HBD-500-1000 | HBD-1000-2500 |
| Rated Power | 100kW | 150kW | 150kW | 250kW | 250kW | 500kW | 1000kW |
| Rated Voltage | 400Vac | 400Vac | 400Vac | 400Vac | 400Vac | 400Vac | 400Vac |
| Frequency | 50/60Hz | 50/60Hz | 50/60Hz | 50/60Hz | 50/60Hz | 50/60Hz | 50/60Hz |
| Phase | 3 | 3 | 3 | 3 | 3 | 3 | 3 |
| System Energy Capacity | 200.7kWh | 150.5kWh | 301.1kWh | 426.5kWh | 526.8kWh | 1004kWh | 2559kWh |
| Battery Type | LiFePO4 | LiFePO4 | LiFePO4 | LiFePO4 | LiFePO4 | LiFePO4 | LiFePO4 |
| Dicharge Depth | 0.9 | 0.9 | 0.9 | 0.9 | 0.9 | 0.9 | 0.9 |
| Pack Qty. | 16 | 12 | 24 | 34 | 42 | 80 | 204 |
| Cooling System | Fan | Fan | Fan | Air Conditioner | Air Conditioner | Air Conditioner | Air Conditioner |
| Cycle Life | 3000 | 3000 | 3000 | 3000 | 3000 | 3000 | 3000 |
| Operating Altitude | ≤1000m | ≤1000m | ≤1000m | ≤1000m | ≤1000m | ≤1000m | ≤1000m |
| Operating Temperature | -20°C~50°C | -20°C~50°C | -20°C50°C | -20°C~50°C | -20°C~50°C | -20°C~50°C | -20°C~50°C |