MPMC can supply 9-3000kva zero pack generator sets, if you need these products for your business,
please don't hesitate to contact us.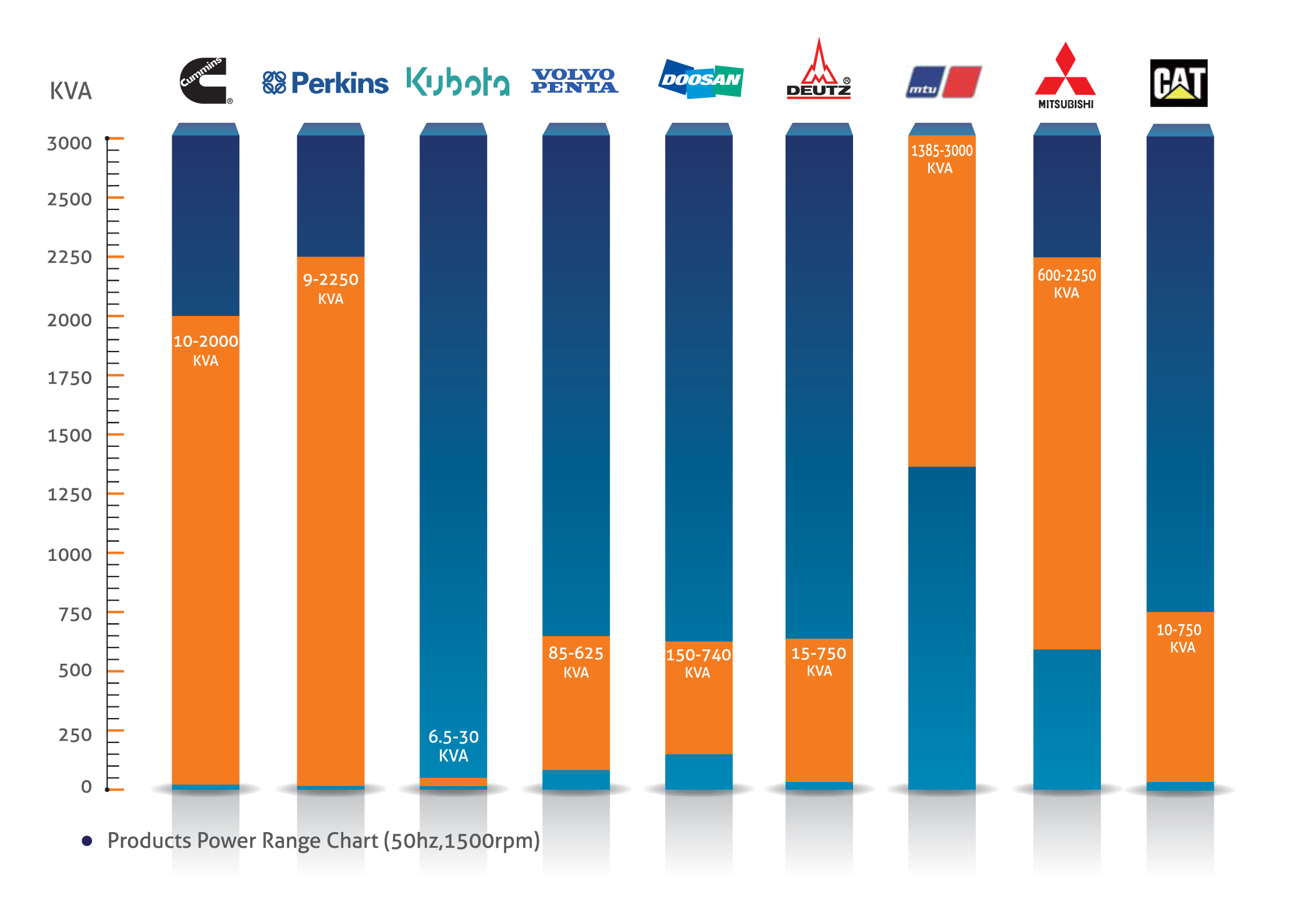 For those customers who wish to assemble generators locally, MPMC are able to provide excellent solutions of CKD (Complete Knock Down) and SKD (Semi Knock Down) generator sets. Base on supplying Engines, alternators, base frame and Control Panels shipped in loose form. This can offer significant savings on both assembly costs as well as potential savings on Import Duty and local Tariffs.
A. WHAT IS CKD / SKD GENERATOR?
CKD/SKD generator means that:
1. CKD Generator: generator completely knocked down into parts without assembling.
2. SKD Generator: generator semi knocked down into parts partially assembled.
B. HOW CKD / SKD BENEFITS?
1. Save on import tax
2. Reduce facility investment
3. Lower transportation cost
4. Decrease assembly expense
5. Enhance assembly ability
6. Improve productivity
7. Promote price competitiveness
8. Expand supply scope
C. SUPPLY RANGE OF CKD / SKD ?
In MPMC, you are able to get the best CKD or SKD generator solution:
1. For diesel Engine, we are able to provide :
a. PERKINS
b. CUMMINS
c. KUBOTA
d. VOLVO
e. DEUTZ
f. MTU
g. other brand
2. For alternator, you can get :
a. Leroy Somer
b. Stamford
c. Mecc Alte
d. MPMC
3. For control System, we are able to provide :
a. ComAp
b. Deepsea
c.SmartGen
4. Base Frame Tank
5. Other assembly related components